Are you slightly Awkward too?
(the short story of how we came up with "who we are")
Maybe you've sailed with us. Or maybe you've heard about us from others. No matter what, you'd probably agree…just about everyone on the Sixthman team has a little (or lot) of awkward shining bright through them. We even own our awkwardness proudly in the opening line of our new culture statement:
We are Sixthman:
a family of slightly awkward,
work hard, play hard
high fiving cannonballers who care…
2016 marks our 15th year of creating moments that make life rock at sea. We're also charting towards our 100th sailing and the milestone of taking guests on 1 million days of vacation. With these goals on the horizon and having grown over the years from a team of 2 to 42, we took some time at our annual company "Advance" (we advance, not retreat) to re-define our values and the culture we aspire to create for Sixthman.
Armed with values statements from companies we admire (Zappos, Buffer, Ritz Carlton), we organized team breakout sessions to stir up discussion about who we are and how we got here from our early days when Andy, our CEO, laid the foundation for Sixthman.

At the Advance, we asked the team to split into groups of eight. The teams discussed parts of Sixthman's current culture they wanted to keep, which new traits they wanted to add, and also debated which parts of our current culture we needed to change moving forward. Each group had a captain, so after an hour and a half of healthy discussion and debate, each captain presented their group's Top 6 values (boldly written on big pink post-its) to the entire staff. All the values presented (30 in total, though some were repeats) were then posted on the window.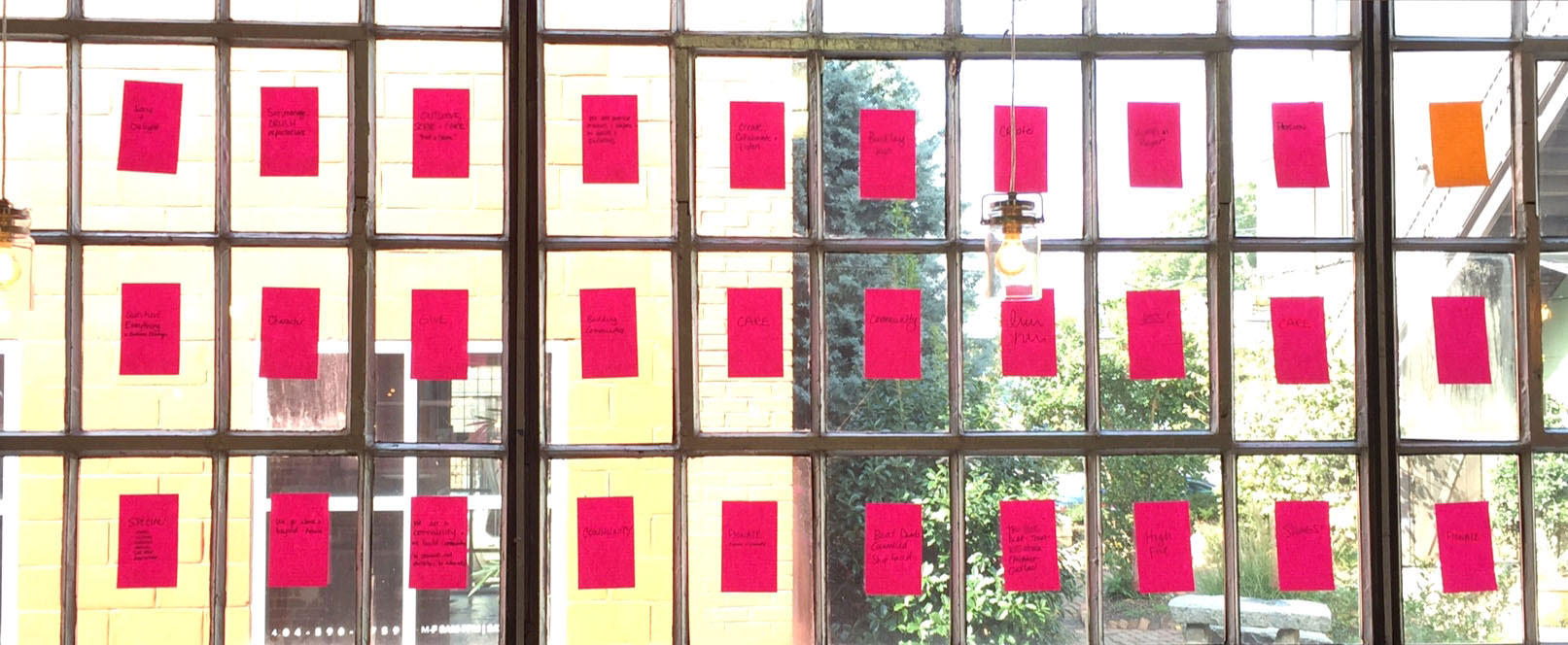 Each team member was asked to individually vote on their personal Top 6 from the complete list of 30. After all votes had been cast, our CFO then weighted and tabulated the votes which generated a list of the values that resonated the most with the entire team:
Holding Ourselves Accountable
After the Advance, a small group assembled the results into a complete statement. Their goal was to make sure it reflected how we engage with each other internally, as well as how we serve our guests, artists and partners externally. Once the statement was crafted, the entire company voted one last time in a simple yes or no survey asking if they felt the statement truly represented Sixthman, and the majority said yes!

Below is the final result - Sixthman's new official values and culture statement. The words are simple, but we feel the meaning is great and it captures the unique personality of our team and company.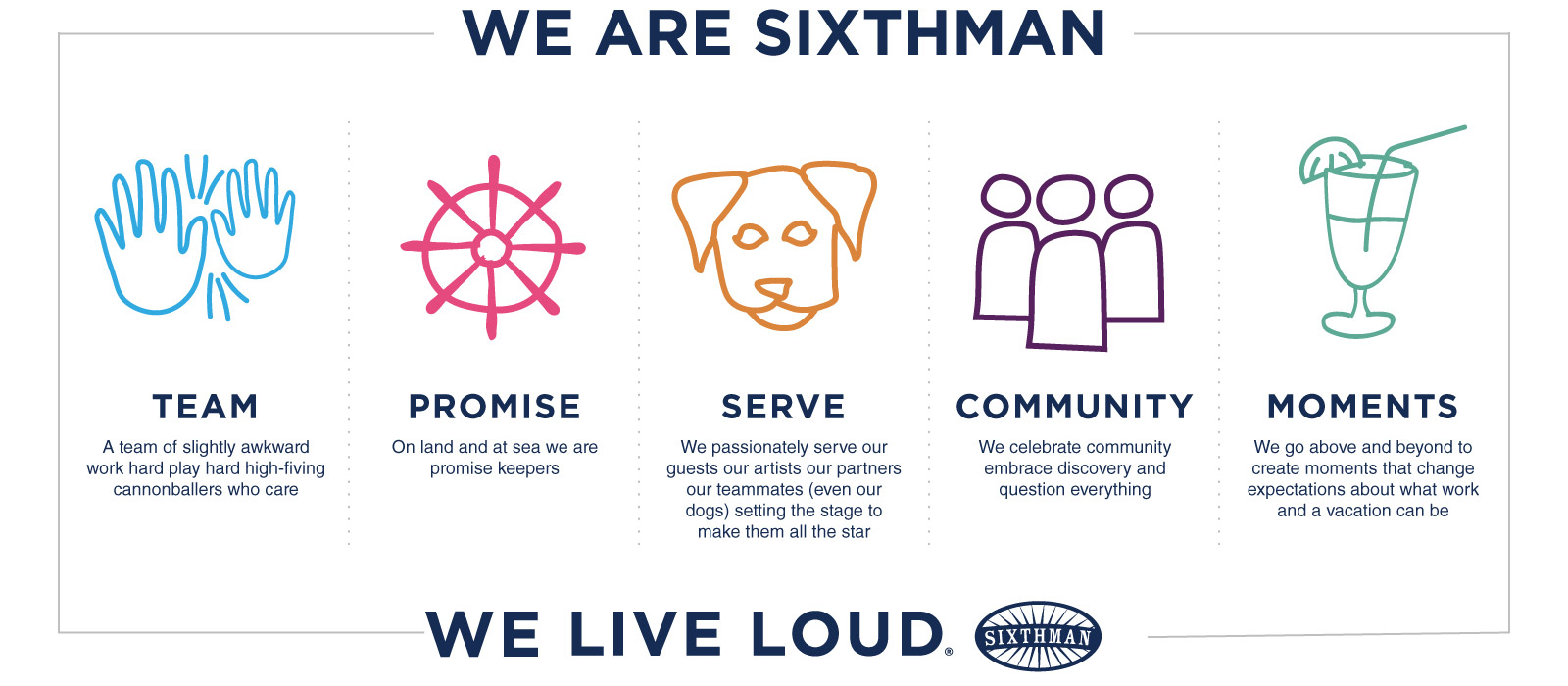 What Do You Think?
If you are (still) reading this you probably have some connection to our crazy clan and we thank you very much for that.
If you'll be at sea with us sometime soon– or work with us on land…we challenge you to hold us accountable to these words. We've never been more passionate about the privilege we hold in being trusted to take our guests on vacation and setting the stage for memories that last a lifetime for our team, guests, artists and partners.
We'd love to hear what drives you to do what you do everyday and or about how your family, company or team defines their values and culture even if they are slightly awkward too. Let's stay in touch on those and anything else on your mind.
LIVE LOUD.
Anthony Diaz
COO
anthonydiaz@sixthman.net